Packair Atlanta Air Freight Services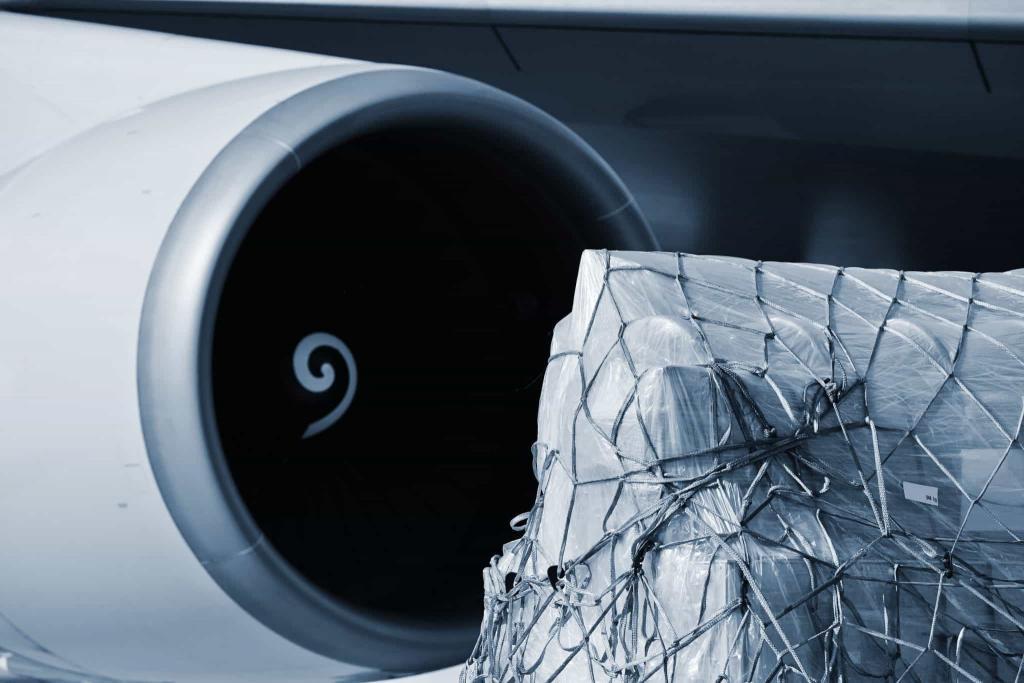 Packair offers premium air shipment and freight options, and quality controls beyond air freight delivery including in-house trucking and warehousing to provide a higher level of shipment control and air service value. We have both box trucks with and without lift gates, flatbed equipment, lowboy trailers and pallet jacks for both pick ups and deliveries, depending on your needs. We can also arrange weekend deliveries.
Our partnerships with top international air carriers provide flexibility in flight schedules as well as pricing for each shipment. We maintain extensive air freight options to help customize your seamless air freight service including small package consolidation & distribution, oversize, heavy weight, hazardous materials, job site, door-to-door, after hours, weekend, mall delivery for retail with scanning/automation, white glove, final / last mile, trade show and convention delivery.
Packair Atlanta's service offering employs its existing core competencies, our sense of urgency and separating ourselves from others through the use of our own trucking, freight and warehouse operations.
Packair Atlanta Air Freight Services offer the highest level of global air freight service available in our industry. Get your free Atlanta Air freight quote today!
Since our inception in 1973, our worldwide headquarters in Los Angeles, California has been fully operational. Packair now has offices throughout North America and Hawaii, with an extensive quality international network of agents at your disposal. As an IATA Member, our services provide a seamless operation in which customers receive outstanding value through a combination of high quality services, convenient routing and competitive rates.
Freight and shipments from 10 pounds to 10,000 pounds or more can easily move door-to-door or door-to-airport. Whether regular product, oversize, heavy weight or hazardous material shipments (restrictions apply), we ensure that the integrity of your shipment is maintained throughout the move, taking all necessary steps to track and deliver your orders completely and timely.
Packair is the #1 Atlanta Air Freight Company
As the #1 Atlanta Air Freight Company, Packair is fully compliant with all U.S. Government requirements including the Department of Homeland Security (DHS), the Transportation Security Administration (TSA) cargo security programs and the Federal Aviation Administration. Security of all air cargo is high priority.
You can ship to and from anywhere in North America, including the Hawaiian Islands, Alaska, Puerto Rico and more – anywhere in the 50 United States and U.S. territories, as well as worldwide!
For more information simply fill out this free quote request form here.
Get your Atlanta Air Freight Services Quote here.