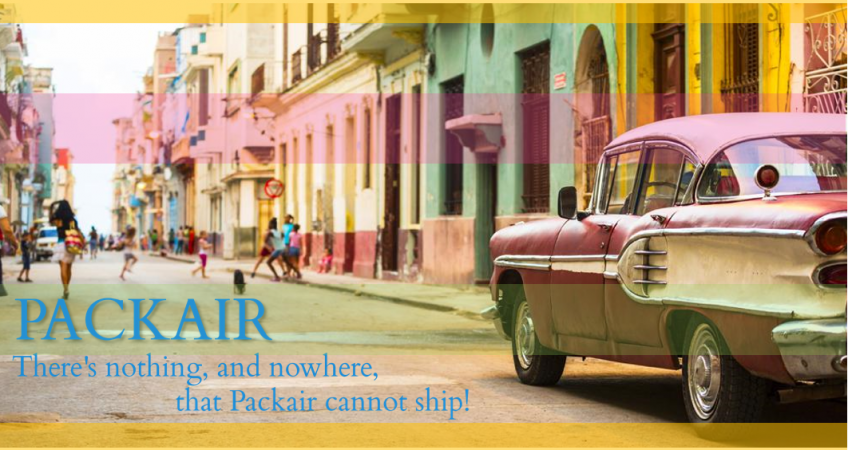 International Shipping
At Packair, our freight forwarding experts ensure that your international shipping is processed smoothly and makes it to its destination with the best service possible.
So if you're planning a jet-setting adventure across the globe, rest assured, your shipment will be processed by the best professional service available! Today, we're shifting the spotlight to the traveler: you! And if you're planning on traveling to Cuba, we've got some pointers for your personal travel while our team of experts proceeds with the smooth transportation of your cargo – so that it meets you there as safely, speedily, and securely as possible!
With the embargo lifted after 50 years, American tourism in Cuba is set to skyrocket, so check out these tips for you if you're planning on a Caribbean retreat in one of the hottest destinations of the New Year!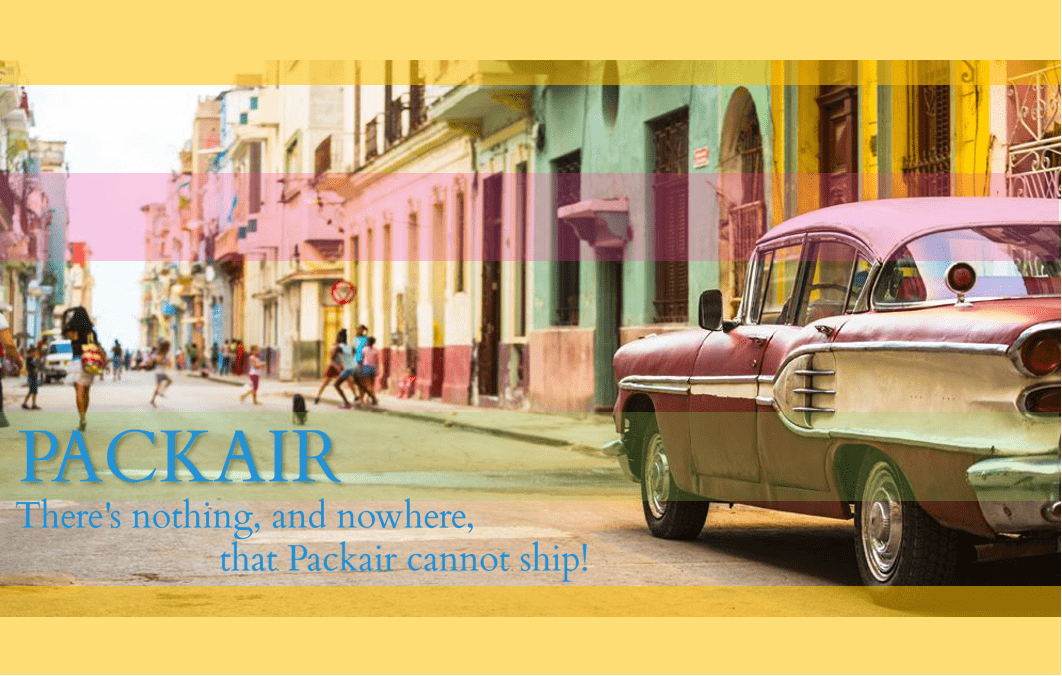 An exemption is still required for Americans even though a license is no longer necessary. But with 12 exceptions to choose from, the self-declaration categorization makes it easy for most to get a travel visa.
Book your airline tickets ahead of time to avoid the risk of being left without a ticket! More and more airlines are adding regular flights to Cuba, but it is currently mainly limited to private charters that tend to fill up quick!
Book your hotel rooms well in advance, the upcoming tourist surge will be no match for the available vacancies and hotels in Cuba. Make sure your room is booked and confirmed before you arrive.
Bring cash, as the economy is mainly cash-only and only some major credit card companies are just expanding usage there. Also, you may want to bring Canadian dollars or Euros to avoid the high tax on US dollars!
Remember to relax! Cuba's slow pace of life is probably a refreshing change from the hustle and bustle that you're used to. Prepare to wind down, recharge, and soak in the scenery of this beautiful Caribbean oasis!
Whether you're trying to move a car, boat, furniture, textile, or perishable items, rest assured, Packair has over 43 years of experience processing, packaging, shipping, and delivering cargo around the world. Packair keeps your personal needs in mind and that's why we have a range of services available, such as warehousing, hand courier service, ATA carnet processing, etc… that are sure to meet any of your special requests! Call us today at 310-377-9993 to speak to one of our licensed specialists to see how we can cater all of your shipping needs and click here to receive your instant Free Quote Request!
 
Packair | International shipping