Every 3 months Packair participates in a charity – by providing supplies and shipping of goods to people in need all over the world.
We have been doing charity for over 10 years but only recently we started documenting it.
Our main goal is to create a network that helps people in need all over the world.
We are a freight forwarding and customs brokers company located in Los Angeles.
If you have any inquiries about our charity please email [email protected]
note: due to the amount of charity request we will not be able to respond to every email, if we want to participate in a charity with you we will contact you directly.
We are always opened to new ideas an new ways to make a difference a create global change.  So please contact us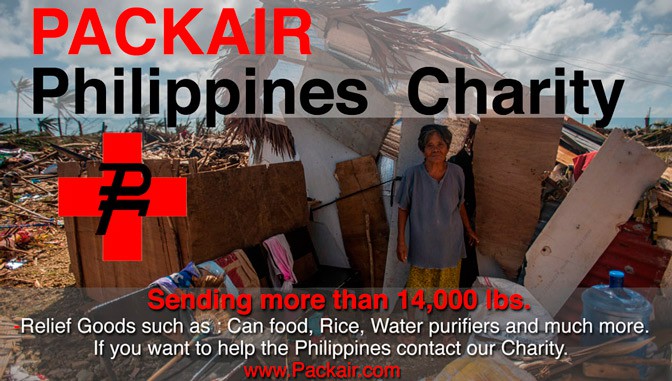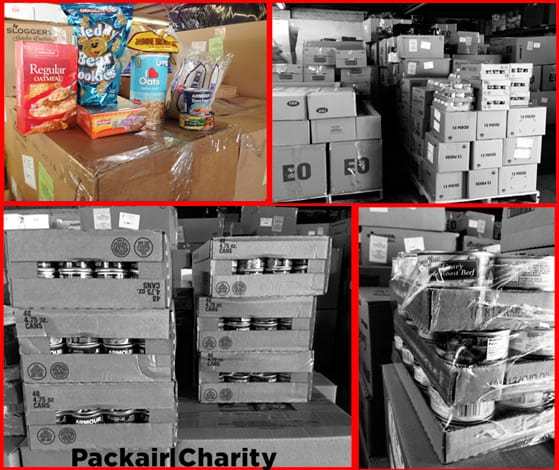 PACKAIR CORPORATE GIVING
Due to the resent typhoon disaster in the Philippines – Packair has taken action and has sent over 14,000 lbs. of relief goods. This has been very intense for the people in the Philippines so naturally Packair wanted to help.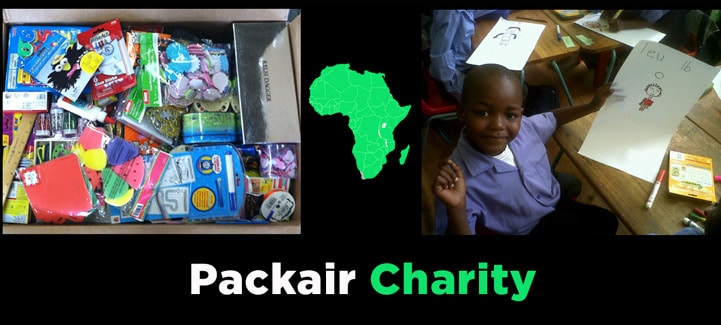 In 2013- Packair participated in Charity for Africa – by sending drawing supplies – kids were able to  use their imagination and express themselves on paper. This proves a great tool for the kids in order to deal with the harsh realities they find themselves in.  Sometimes a kid just needs an escape and these drawing supplies helps them do just that.  It is incredible to see the pictures of these kids with a big smile on their face.
PACKAIR CORPORATE GIVING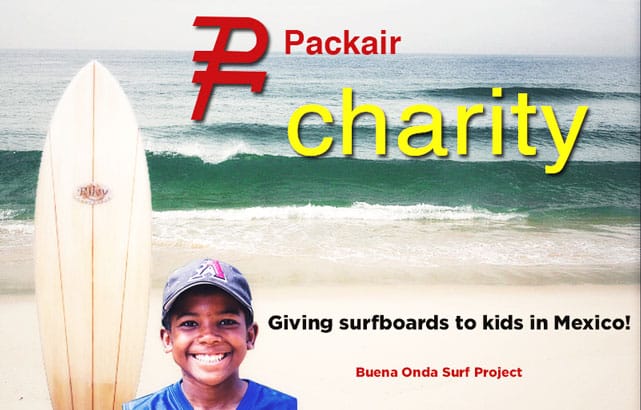 In 2013 – Packair joined forces with Buena Onda Surf Project in order to ship hundreds of surfboards to kids in Mexico.
The idea of providing and sports outlet for kids is a great incentive to  keep them from joining gangs or other things.
We like supporting charities that encourage healthy lifestyle on the young. We believe that by encouraging good habits the young grow up
stronger and with better moral and values.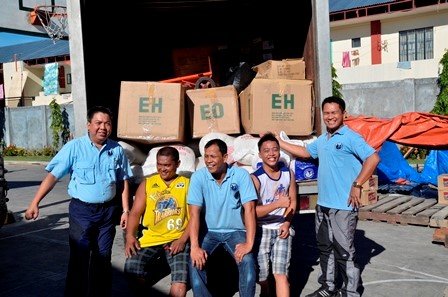 PACKAIR DISASTER AID
We believe that if you are able to do something good for those in need, you should. Since we are a global shipping company, we have the means to send donated goods to many places, especially to those locations where a disaster recently struck.
In February 2010, the sixth largest earthquake (8.8) ever recorded by a seismograph would hit right off the coast of Chile. The tremors were felt by almost 80% of the Chilean population, and the earthquake triggered a tsunami which affected several coastal towns of South-Central Chile. The disaster ended up costing Chile's economy an estimated $15-30 billion.
To aid in the disaster, we jumped in to help. We promoted a drive for the local community to help donate goods, and we sent them to Chile in our containers. Many people were without shelter, and food and beverage were definitely needed.
The 2011 Japan earthquake and tsunami event proved to be another disastrous event. The 9.0 quake was the 5th most powerful earthquake recorded, and Japan's biggest. In terms of damage, the estimated economic damage would cost the country around $235 billion, making it the costliest natural disaster ever.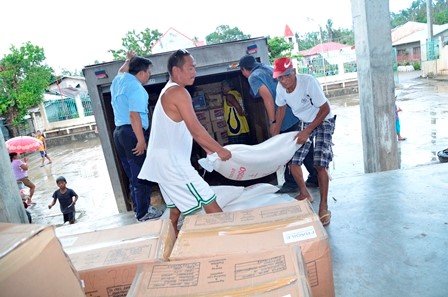 Packair was swift in aid. We provided food for infants whose mothers were contaminated by the radiation from the nuclear accidents that occurred because of the quake. Our experience in shipping to and from Japan proved very helpful in getting aid to the needy very quickly.
The most recent disaster that we responded to was Philippine Typhoon Haiyan (also known as Typhoon Yolanda in the Philippines) in November 2013. It's been said that this was the strongest typhoon ever in terms of wind speed.
Many countries in the world donated cash and assistance in record-breaking numbers. Because of the mass population displacement and other humanitarian issues like disease prevention and shelter, a very big, concerted effort took place in order for the country to receive as much help as possible, but there were still regions that were so damaged, it was very difficult to get aid delivered to them, so they continued to suffer terribly. Packair chose to focus on one these regions in the Philippines which made delays inevitable, as we worked to get past broken and washed away roads.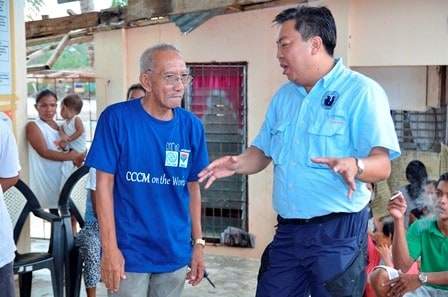 Packair started by driving a community effort primarily in Palos Verdes, CA, accumulating donated clothing, blankets, food, oil, and more over a 3-week period. Packair crated up everything that we had. Our shipment of all of the donated goods arrived to those in need by April.
Even in natural disaster relief, the government still needs to be careful what crosses the borders. And with ports usually damaged from the disaster, shipments can take even longer to enter the country.
Packair hopes to find ways to ease the process of providing disaster relief. Investing in more efficient and quality transportation solutions may cost more money, but it could also mean getting important shipments to where they needs to be, faster.
PACKAIR CORPORATE GIVING