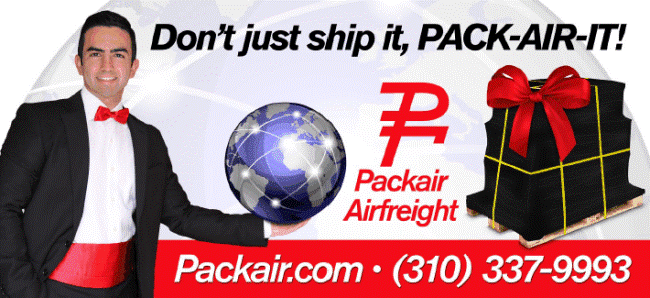 Freight Innovation | Packair Airfreight, Inc.
Packair is pleased and proud to announce that 50 billboards have been raised all over Southern California to present LAX's most versatile, conscientious, customer-friendly shipping company.
Packair President Sussan Sharifian, stated "The billboards showcase the global coverage and 'freight magic' of Packair." Offering a variety of service from Custom Crating to Air and Ocean Export, Dangerous Goods Handling and In-house Customs Brokerage, Packair has spanned the globe and the past 40 years as Southern California's longest lasting and most successful freight-forwarding resource.
Contact us

today for an array services to almost any worldly destination!
Or Call us at 310-337-9993