Trucking Logistics Company
At Packair Inc., we strive to provide the best domestic transportation solutions possible. If you are looking for a reliable Trucking Logistics Company, look no further! Packair is the #1 Trucking Company Los Angeles! We offer flexible services that will fit your shipping needs. We have agents nationwide who can assist you in the pickup and delivery of packages.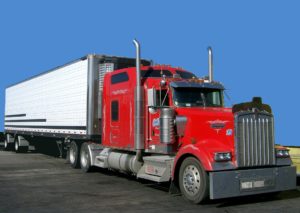 Packair #1 

Trucking Logistics Company:
Counter to Counter Trucking:
A quick alternative for the shipment of small parcels and envelopes. The packages are shipped on the closest flight available and are ready to be picked up when the plane lands. These shipments have size, weight, and content restrictions, and usually may be dropped off and picked up at a ticket counter, luggage service or freight office. Packages can be shipped in one hour. This service works very well for movie dailies, medical transportation, and important shipments.
A fast shipping service with bigger cargo allowance. The only size restriction is the airplane's cargo space. Packages can be shipped in a two-hour time frame and can be picked up two hours after the plane lands. Express shipping has priority over other standard services and will ship faster.
Our most economic air freight service, with a delivery time of up to three days. The cargo allowance is restricted to the airplane's cargo space. The shipping times are subject to availability over other priority shipments.
Trucking Freight Services
Trucking Freight Services is available for both local and long-haul delivery requirements, for full truck loads (FTL), less than a truckload (LTL), refrigerated cargo, for container and vehicle moving.  As the #1 Los Angeles Trucking Company, Packair offers expedited services, allowing you to move your shipment from coast to coast in 3 – 4 days.  The service area can include Canada and Mexico upon request.
Packair owns a fleet of cars and mid-sized trucks to accommodate local Air, Ocean and domestic moves.  We have contracts in place to handle larger demands and long-haul demands which allow us to offer extraordinary service at competitive rates.