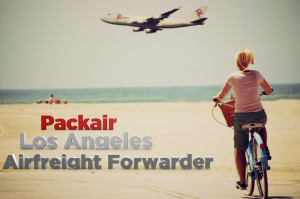 Summertime activities are American past times; people gather at the playgrounds, beaches, and hiking trails for some "fun in the sun". However, while the rays of the summer sun are shining, the cargo industry begins to hustle cargo in and out of their warehouses, making summertime one of the busiest times of the year. It is unfortunate that the world hasn't created an outdoor air conditioning alternative. But nevertheless, cargo carriers and freight forwarding company's work diligently and happily. In the summer, freight begins rolling in from overseas in unprecedented volumes, since many tons of raw materials are imported for the summer to prepare for the upcoming fall seasons where students return to school.
Why is choosing a good freight forwarder important?
If you own business and decide to import and export high volumes of cargo from overseas, it is important to pick a reliable freight forwarder. The United States Department of Homeland Security has so many entities looking over every inch of foreign cargo arriving domestically. Security has become the cargo industry's #1 concern. Missing the smallest details when dealing with cargo can be terms for a costly penalty. Freight forwarders should be experienced in every sector of the security programs they follow; there is an "art" to freight forwarding.
Why Packair Airfreight, Inc. is a good choice in freight forwarding?
Packair Airfreight, Inc. offers the one thing that many larger freight forwarders do not – knowledge! Packair has many dedicated agents who have been in this business for many years and know all of the "tricks of the trade." Packair has over 45 years of experience and has worked for over 2000 Hollywood productions! Make sure you use a legitimate and reputable freight forwarder. Find a forwarder with lots of experience in dealing with your shipments, or else you'll be getting one of those yellow violation slips that they put underneath your windshield wipers – the only difference is this type of ticket could be a few thousand dollars or more. Choose a good freight forwarder to be a part of your network.
No penalties, no hassles. Packair Airfreight, Inc. – Experienced! Efficient! Proactive!