Atlanta Movie Production Logistics and Atlanta Film Shipping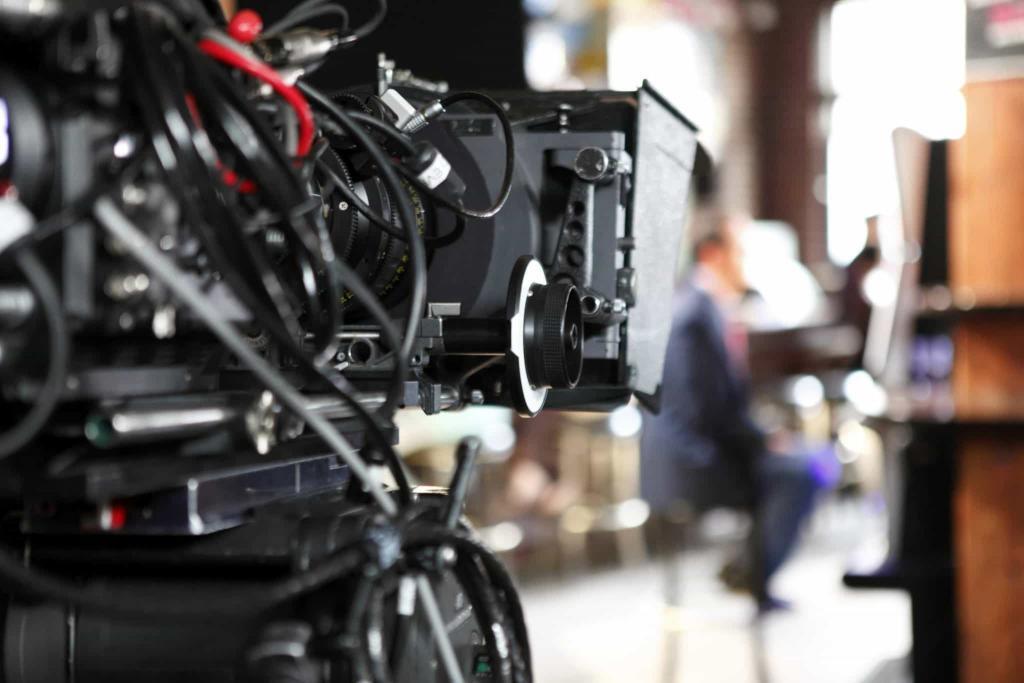 Packair Atlanta understands that every multiple shipping project presents logistical process complexities. We've created a diverse international Logistics Division to provide customized freight solutions exclusively for our customers for their specific transportation requirements. As your single information source, we coordinate all cargo delivery and carrier requirements into a collective solution.
Utilizing our industry network and trusted partnerships, the Logistics Division develops a definitive plan and most efficient schedule for each shipment phase. Our focus allows for service analysis, tracking, consultation and adjustment throughout the shipping process.
Packair Atlanta Film Production Shipping Division specializes in meeting the needs of your production. Each production has it's own unique needs; hence Packair Atlanta Film Shipping Division is designed with the flexibility to adjust our services to the job at hand. Packair Atlanta's experienced film logistics staff can provide a wide range of services exactly timed to your filming schedule.
Shooting on location can mean shipping custom built crates of camera equipment safely and securely packed, often across international borders. Packair Atlanta's service excellence in air charter, freight forwarding, Carnets and logistics has been involved with thousands of productions making the impossible a reality.
Delivering A-to-Z in movie production logistics and Atlanta film shipping services, Packair Atlanta can provide everything you need to get your production gear from A to Z for film or video production:
Logistics Planning – Diligently planning the most time effective and cost efficient routing of movie props, food catering, camera equipment and film dailies.
Freight Forwarding – Arranging and tracking each cargo shipment whether by air, ocean or ground freight transport so you can rest assured that your precious cargo will be safely and securely transported every step of the way.
Import Customs Clearance – Our in-house customs brokers may process all documentation needed for temporary or permanent import of goods.
ATA Carnet – We are licensed by US authorities to issue Carnets. Don't delay, Carnet the Packair way!
Air Charter – We will arrange for the transport of your people as well as your freight.
Cargo Insurance – Packair offers cargo insurance protections that go way beyond standard corporate or cargo insurance policies so that your valuable film production equipment is protected against every possible risk.
Get your Atlanta Movie Production and Film Shipping Quote free today!
Other Services include:
Warehousing Los Angeles, and other locations.
Weekly process reports:

Freight on-hand (the "On Dock" report)
Freight in-transit to the job site (the "Sail" report)
Various reports as required

Coordination of Project Cargo or Oversize Cargo—heavy / oversized equipment—between shipping origin and destination points including special handling or loading.
Consolidation based on a project area, phase, specified or predetermined timeline.
Final Mile or Last Mile, and White Glove delivery services for safe, reliable end-to-end transportation including installation of appliances, putting together furniture, etc.
Assistance in scheduling and container movement system.
Emergency expediting.
Coordination of ocean freight, air freight and other types of shipments.
Complete itemized freight listing within container prior to container arrival.
Intermodal container movements for container load (FCL) and less-than-container load (LCL) shipments.
Timely response to tracing requests, billing requests, and other customer requests.
For more information about our Logistic Services, simply fill out our free quote request form here.
Packair is Atlanta Movie Production Logistics and Atlanta Film Shipping Company!