Packair Hawaii Freight Forwarder | A-Z Hawaii Freight Forwarding | Hawaii Logistics Services

Hawaii Freight Forwarder
Packair Hawaii offers local shipment pickup and delivery service in all major continental United States, Hawaii and Guam cities. We understand your needs for a cost-effective, secure and reliable network of freight transportation trucking services.

Our truckers in Hawaii and Guam are equipped to meet almost all servicing requirements. From hauling wind turbines to the heavy hauling of prison towers, we can ensure that your needs are met. We've been servicing the islands for over 35 years, and can make almost any delivery needed happen.

With services ranging from drop-off to appointment-generated "White Glove" or "Final Mile" / "Last Mile" deliveries and safe, reliable transportation, our delivery operations on the Islands and Guam create new levels of value for our customers while acting as extensions of their enterprises. Whether it's installation of appliances or putting together furniture, we do a professional job and make your customers believe you do.

We have both box trucks—with and without lift gates;—flatbed equipment, lowboy trailers and tarped solutions for both pick ups and deliveries, depending on you or your customer's needs. We can also arrange weekend deliveries if required (extra/minimum charges will apply).

We offer extensive mall delivery services throughout Hawaii and Guam complete with scanning/automation, delivering before or after mall operating hours, complete with pallet jacks, dollys, helper labor, scanners to scan your packages / cartons, and more.
Our trucking services include:
Pickup of goods from anywhere in the United States and Canada
Small package consolidation & distribution
Distribution of product from container load (FCL) or lesser quantity shipments (LCL) nationwide
Container drayage and delivery service from local island barges
Local port pick-ups and/or drop-offs for overseas transport
Intra-state or cross-region trucking operations (Hawaii and Guam)
Distribution partnerships with certain locations and warehouses
Online shipment tracking services
Packair specializes in intrastate less-than-truckload (LCL) and full truckload (FCL) services within California and the western United States. Packair offers customers customized shipment processing with other transportation options, including transcontinental and intermodal distribution, container drayage to/from California ports, and warehousing in California. To get a rate quote and further information about Packair's services, simply fill out our free quote request form here.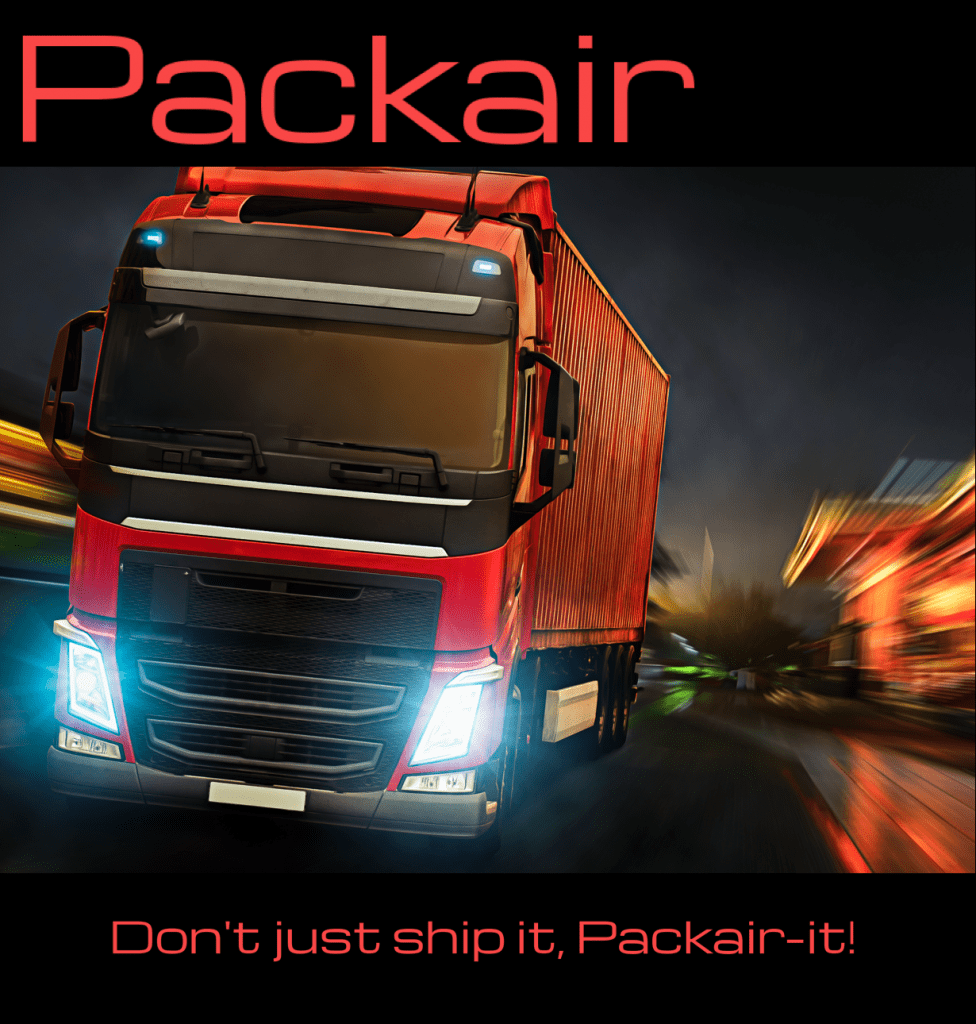 Hawaii Freight Forwarding
Cargo shipments arrive at their destinations on-time, intact, every time. We offer a full range of Hawaii, Guam and global sea freight delivery services at very competitive rates to fit our customers' budgets. Get a free quote today and compare our rates!
We have exclusive arrangements with premier intermodal and transcontinental trucking lines to provide tailored, timely transportation within the continental United States. We have both box trucks with and without lift gates, flatbed equipment to make both pick ups and deliveries, lowboy trailers and pallet jacks depending on your needs. We can arrange weekend deliveries and can set up regular before and after hour mall deliveries for retail complete with scanning/automation. Our flexible sailing schedule allows customers to complete shipments in a timely manner. As a world-class freight forwarder, we are C-TPAT validated and NVOCC licensed.
Our assembly and consolidation service provides you with all you need to prepare your shipments for Domestic or International ocean or air service. Our extensive trucking and CFS networks provide timely pick up of all shipments and ensures that we can respond to last-minute requests and unexpected emergencies. Pick up orders are processed at our centralized operations center the same day and assembled when reaching our consolidation CFS. Scanning of goods/cartons/packages/small packages can also be done upon both receipt and delivery of your merchandise, providing you with up to date statuses and real time information.
Ocean freight options include:
LCL and FCL ocean shipments both eastbound and westbound. From Hawaii or to Hawaii.
Flexible container consolidation and special project handling.
Customized sea freight solutions.
Specialized handling arrangements for oversized merchandise and machinery.
Frequent sailings to/from Los Angeles, Oakland, Seattle, Portland, Saipan, Guam, and Honolulu.
Weekly international consolidation of freight to Australia, New Zealand, Hong Kong/China, Singapore, Vietnam, Fiji, American Samoa, Samoa, Tonga, Tahiti, Malaysia and other Pacific Rim ports.
Electronic Data Interchange (EDI) capability.
Customized reporting.
Interisland transshipment service.
Guam service from all islands of Hawaii (via Oahu).
Arrival notices and invoices available by mail, email or fax, as you want.
Our customer service standards are unparalleled in our industry. We maintain control of customer moves throughout the shipment through in-house trucking operations and quality vendor/carrier selections. To find out how your shipment can be best processed with the many other flexible options offered by Packair Hawaii, simply fill out the quote request form here.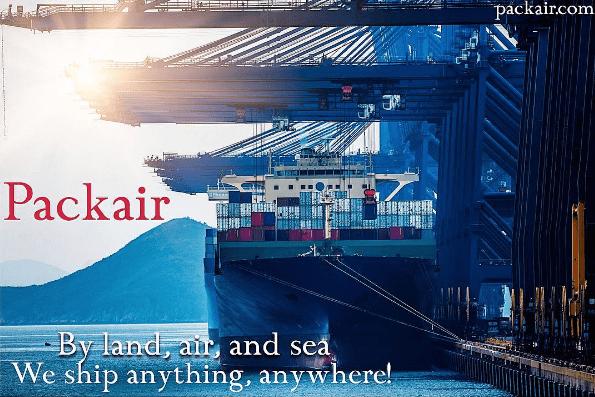 Hawaii Logistics Services
Hawaii Transcontinental Services
Packair Hawaii has a broad network of trusted, regional trucking agents and efficient distribution lines. Because of our quality relationships, in addition to our high volumes of freight output, we have the flexibility to provide competitive customer overland discounts as well as superior shipping conditions. Need more information or a delivery charge quote? Simply fill out our free quote request form here.
Hawaii Intermodal Inter-island Services

Our ever-growing network of quality partnerships, linked with our high volume of shipments, allow us to offer cost-effective rates among our wide range of source location and rail carriers. We arrange freight service including FCL and LCL anywhere within the mainland – continental United States and Canada – to/from Hawaii and Guam. Get more information or a rate quote by simply filling out our free quote request form here.
Hawaii Import Services
Please fill out our free quote request form here.
Import service features include:
Use of interactive, real time procurement tracking shipping software platform and process
Breakbulk/break bulk agent for shippers, consignees
Loading/transloading containers at foreign ports
CFS station for steamships
Coordination of documents
Customs clearance
Container drayage
Hawaii Export Services
To get an export service price, simply fill out our free quote request form here.
Additional export service features include:
Transloading/loading containers at foreign ports
Container drayage
Documentation coordination
Hawaii Warehousing and Storage

Packair Hawaii can provide reliable, in-house warehousing as an added freight option to complete the shipping process in Hawaii and anywhere within the Pacific Rim and through our various affiliates. Warehousing is currently available in our Hawaii and Los Angeles Distribution Centers.
Hawaii Special Delivery Services
In addition to reliable standard ocean and air shipping services, we offer specialized delivery services to ensure all customer needs are met. Our special delivery services include oversized, project cargo, heavy weight, hazardous materials, to the job site, door-to-door, Final Mile / Last Mile, White Glove, after hours / weekends, trade shows / conventions. Literally any type of delivery can be handled to meet your extraordinary shipping circumstances. Simply fill out our free quote request form here and we'll help get your shipment there on time and on budget.