Hawaii Cargo, Cargo Services in Hawaii | Oversized, Out of Gauge OOG, and Project Cargo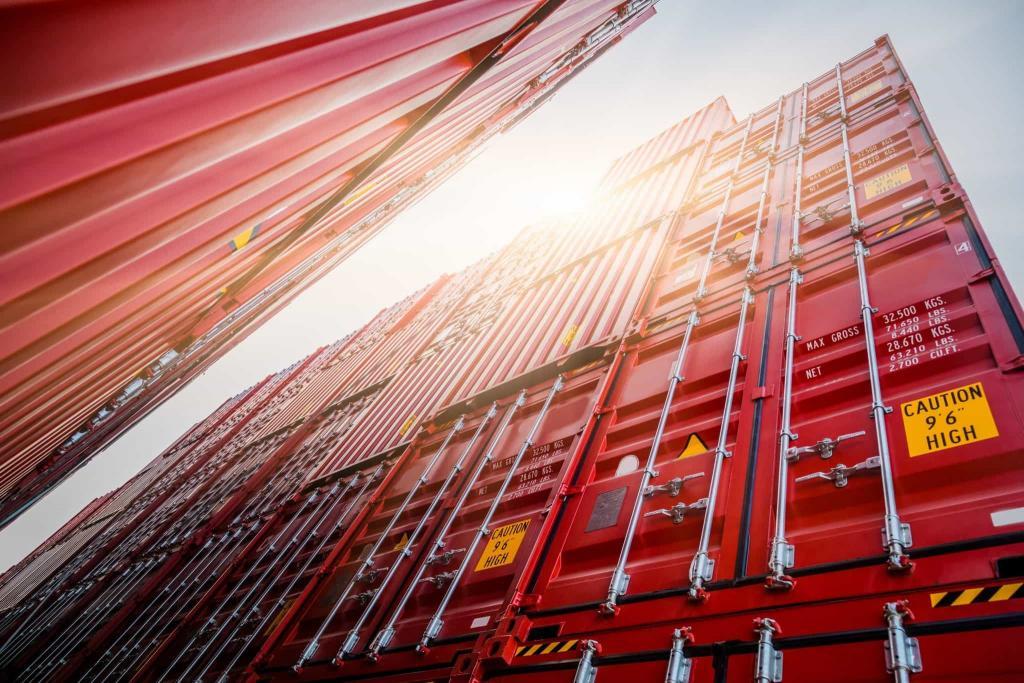 Oversize Cargo is a specialized field of transportation that requires extensive expertise and knowledge handling nonstandard cargo – freight that does not fit standard containers, is oversized, overheight / too tall, overlength, overwidth / wide, unusually shaped, heavyweight or requires other unusual cargo transportation.
Packair has extensive and exemplary experience when it comes to Hawaii Cargo and Cargo Services in Hawaii
in this specialized shipping service when shipping to/from Hawaii or Guam from the U.S.We are one of a limited number of transport service providers that expedite domestic ocean, air and international movements of Oversize Cargo. Freight forwarders, NVOCCs, and other transportation companies may claim to be experts in this field, but often subcontract that service to us.
We offer solutions for professional handling of oversized and heavy cargo from origin to destination worldwide including RORO and LOLO to/from Hawaii, Guam and the U.S. As your service provider, we pride ourselves in understanding such specialized project needs, offering the fastest, safest, and most economical method of moving your goods. Packair Hawaii has an unsurpassed ability to handle all integral parts of the process, from trucking companies to crating / warehousing / loading companies, port stevedoring, ocean carriers, and more.
For additional information or to obtain a rate quote, simply fill out our free quote request form here.
Hawaii Cargo, Cargo Services in Hawaii – Oversized Cargo, Out of Gauge OOG, Project Cargo Frequently Asked Questions:
What is considered Project Cargo?


– Cargo that will not fit in a standard ocean container
– Cargo that fits in a standard container, but will require special handling or loading
– Cargo that fits in a standard container, but will be more economical to ship
as Roll On/Roll Off (RORO), e.g.: autos / automobiles / cars, small trailers, etc.
– Cargo that is too heavy for a standard container

What are other terms for Project Cargo?

– Oversized / Oversize or Over Dimensional
– Out of Gauge
– Big & Heavy Haul
– Jumbo or Large

What are different ways to ship Project Cargo?


– In specialized equipments such as flat rack, open top, platform,
mafi trailers, tarped or artificial tween deck
– Breakbulk / Break bulk / Lift on-Lift off (LOLO or LO/LO)
– Roll on/roll off (RORO or RO/RO) – cargo on wheels or tracks that are self-propelled or towable

What are examples of Project Cargo?


– Earth moving equipment, mining equipment, heavy machinery or machineries, industrial
machineries,  generators, transformers, transport vehicles, boats/yachts on trailers or cradles,
cranes, motor homes, plant assemblies, energy equipment such as wind turbines, oil and gas producing and manufacturing equipment, etc.

What additional services do we offer for Project Cargo?


– Inland trucking including flatbed, lowboy, box trucks and trailers
– CFS services — loading / strapping / blocking / bracing
– Forklift and crane handling; rigging
– Crating, shrink wrapping, vacuum packing

What basic information is required to understand the shipment and provide a rate quote?


– Origin/Destination
– Commodity/Number of pieces
– Dimensions per piece: length x width x height (in order)
– Weight per piece
– Type of packaging (crated, skidded, palletized)
– Diagrams or pictures (if available)
– Whether the unit is self-propelled, on wheels or is towable