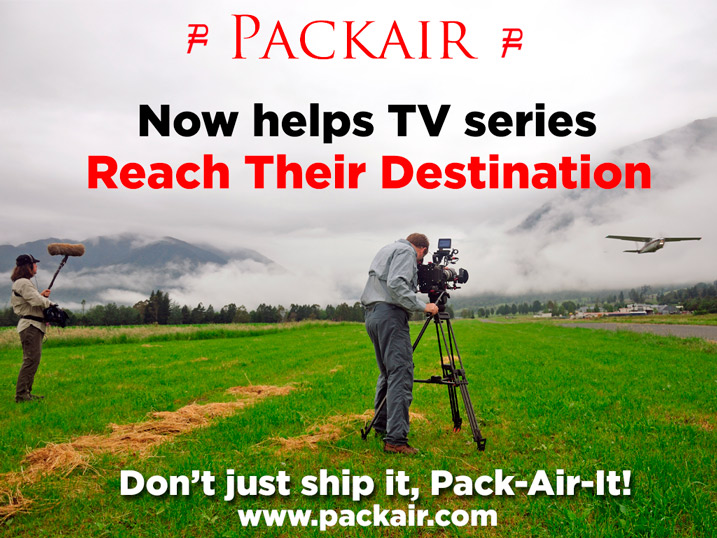 Packair TV Production Shipping and Logistics
Now that there are shows being renewed for another season of broadcast, they have hand-selected Packair to be a part of their "wave of success" for the upcoming year. TV Series' have dozens of episodes all playing back to back every week, which demand more time and effort for a rigorous year of scouting, filming, and moving around the globe.
Packair is excited and most of all ready to begin projects with TV Series'.
With the numerous services Packair renders in import and export, Packair is in a prime position to exceed expectations of studios for every single week of filming they require services.
Freight forwarding and logistics services in the airline and ocean line networks are no joke. In airfreight, freight forwarders must maintain strong relationships with partnering carriers, be highly familiar with Homeland Security protocols, and have the knowledge to make sure that governmental guidelines are followed, so that fines and penalties don't come back and bite you in the tail after the projects are completed.
Packair has this experience and has professionals that can broadcast transit time and any possible issues a shipment might face along the way, assuring that deadlines will be met and these TV Series' will be filmed on time!

Packair has what it takes. Packair knows what to do and how to do it. Packair can get it done on time, every time! Don't just ship it, Packair it!
Packair Airfreight, Inc. — Prudent – Proactive – Professional