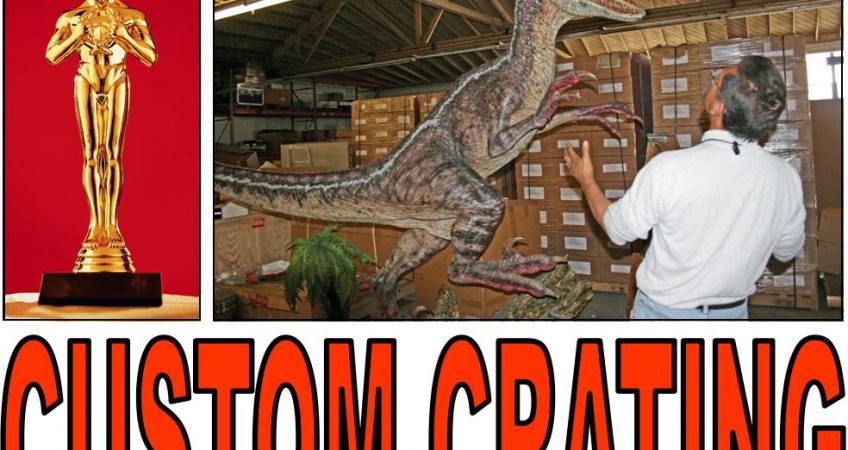 Custom Crating Services by Packair
Packair has offered "value added" custom crating service from the very beginning. We pride ourselves in being sensitive and responsive to the needs of our clients. Custom crating service is a critical need expertly fulfilled by Packair, making us the forwarder / broker of choice to both the film industry and to the general freight shippers.

When Will You Require Custom Crating Services?
What do you do when you have that oddly shaped item to ship? Suppose you've just purchased a velociraptor dinosaur, and now you have to ship it clear across the country or even overseas. Or perhaps it's simply something of great value, and you want it to arrive at the destination in the same condition as when you received it. Packair has provided custom crating service for fine art, cannons, specialty motor bikes, actual one of a kind movie props, miniatures and scale models. Packair will build the crate and customize the packing materials to assure safe arrival at your destination.
Call PackAir at (310) 337-9993
Packair Crating Services