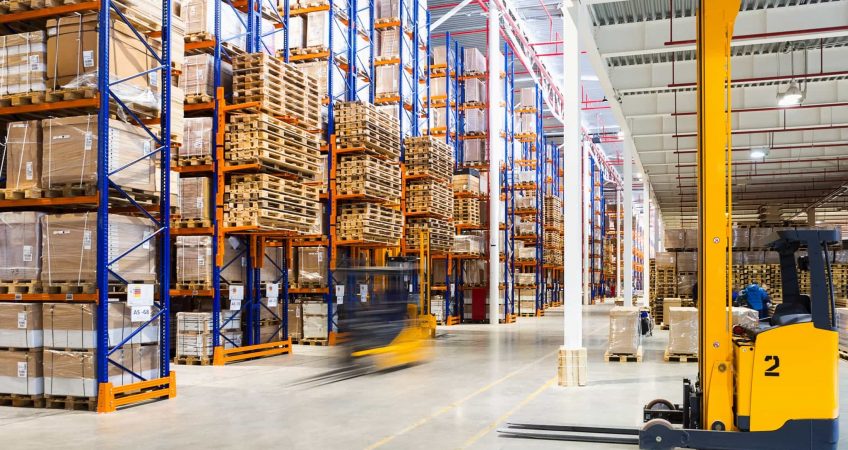 Services for Amazon FBA, Import and Distribution, and Fulfillment Companies
Packair is one of the top fulfillment, distribution, customs clearance, and warehouse inventory management providers for Amazon FBA Fulfillment Companies. Packair offers domestic or international cross-border e-Commerce Fulfillment services and B2B / B2C delivery solutions tailored to your exact shipping specifications. For more information, please call us at (310) 337-9993 or fill out this form today!
Premier Services for e-Commerce Order Fulfillment B2B B2C
In our ever-changing mobile-first world, with rapidly growing technologies such as drones and virtual reality, there is a paradigm shift that is merging B2B and B2C sales, resulting in mutual growth and long-lasting customer relations. Wouldn't you love to have 24/7 access to your inventory from your mobile phone or tablet? Wouldn't you love to receive reports on metrics that matter to you? When it comes to e-Commerce order fulfillment b2b b2c, Packair has all the bells and whistles. With best in service ratings, Packair guarantees it's signature service quality every time. For more information, please call us at (310) 337-9993 or fill out this form today!
Fulfillment Services Los Angeles:
Are you looking for the #1 top rated provider of fulfillment services los angeles? Look no further, Packair is here to help move your business forward. Packair's signature service quality will protect your brand's promise and help your business make impactful progress.Packair's fulfillment services los angeles includes the following:
Expedite order fulfillment by seamlessly integrating with our CRM, Warehouse & Inventory Management Software, API or plugin
Perfect solution for any shopping cart, online marketplace or multi-channel brick and mortar or e-seller
Our experience and technology provide you with resource and cost savings so you can focus on your core business, sales, marketing, and business development
Packair's A-Z capabilities enable us to eliminate delays, save you on resources, and fulfill your brand promise
Complete data transparency with highest level of data security
On-time shipment processing and delivery, guaranteed
Perfect inventory accuracy
Customized inventory reporting tailored to your exact fulfillment and re-stocking needs
Crystal clear communication and quality customer support
What is the difference between B2B and B2C?
B2B stands for business to business
Businesses shipping products directly to other businesses
Typically higher volumes, higher quantities, or in bulk
B2C stands for business to consumer
Business shipping products directly to consumers
Typically in smaller volumes, smaller quantities, or individually packaged
Packair is the Premier Amazon Vendor, Amazon Seller, Domestic and International cross-border e-Commerce Fulfillment Provider in Los Angeles! 
Get your free quote here today!
Top 3 Tips to Grow Your e-Commerce Success
Shipping:

According to Kissmetrics, 61% of customers said they abandoned a cart because shipping costs made their total more than expected, and 50% abandoned a cart because their order did not qualify for free shipping. Part of those high shipping costs are due to unexpected shipping charges, which is the number one reason for shopping cart abandonment. Packair is an affordable and reliable shipping company that monitors shipments and files the proper documents for customs clearance. Packair has beaten Amazon's FBA fulfillment pricing and delivers a greater service. Get ready to reduce your costs, increase sales, and grow your e-Commerce success with Packair!

Reduce Unnecessary Errors:

How often does your current fulfillment company ship the wrong product quantity? To the wrong delivery address? The wrong SKU? How do your returns get processed? Do you have to manually fulfill all return orders from your office? Does your fulfillment company provide seamless integration with their inventory management system? Can they provide customized and routine inventory reports tailored to your specific inventory re-stocking criteria? Packair is licensed and certified to do your A-Z shipping needs, from the transport from origin, to import customs clearance, drayage, storage, warehousing and inventory management, custom crating, pick and packing, re-packing, trucking, air freight services, domestic and international air ocean or ground services. Being an all-in-one freight forwarder and customs broker, Packair is able to reduce your unnecessary errors, save you resources and extra costs, and allow you to focus on your core business, sales, marketing, and business development.

Fulfill with an All-in-One, A-Z Freight Forwarder and Customs Broker like Packair so you can focus on your core business and let the shipping experts handle the shipping hassle: 

In this day and age, where marketing and sales strategies are changing almost on a daily basis, with constant updates to sites apps and software, prioritize your staff's paid time towards developing your core business, optimizing marketing and sales strategies, and let the shipping experts handle all of your shipping needs! Get a free quote request here today!
Pick and Pack Services
Taking ordered goods out of stock and packing them so they can be effectively shipped to the end customer
Reduce distribution, fulfillment, delivery, and total shipping expenses with an A-to-Z Freight Forwarder, Customs Broker, and e-Commerce Fulfillment that is fully licensed and has over 44 years of experience like Packair
By having all services under one roof, you end up cutting costs, saving delays, and fulfilling your brand promise
Save your companies time, energy, and resources for focusing on your core business – marketing, sales, business development, and leave the A-Z shipping processes to the shipping experts – Packair has been servicing companies in nearly every industry's A-Z shipping needs since 1973!
Amazon Seller Vendor Fulfillment e-Commerce Pick and Pack Services Los Angeles
Lower your labor costs for pick pack services Los Angeles with our state-of-the-art pick and pack technology systems
Improve workflows and communication with our electronic and automated cloud-based e-Commerce software platform that seamlessly integrates with your current system, so your staff is not wasting any time on shipping hassles!
Fully flexible and customizable order fulfillment options, exactly tailored to your fulfillment needs!
Packair can arrange for breaking down pallets of cases for shipment of individual cases, picking individual items (packs or inner packs) from cases for order fulfillment, as well as building new custom sized cartons, packs, or pallets to fulfill customized orders and meet customer requirements
Product Labeling, Kitting and Assemly, Polybagging and Shrinkwrapping, Co-packing services available upon request
Fully customizable systems, unlimited SKUs, color coding, fully customizable tags, tailored to your exact fulfillment specifications, seamless integration with your existing platform
Agile Order Processing via phone, fax, mail, web, e-mail, EDI, API, plugins, or via our seamless platform integration
Inventory Management System that adapts to your requirements for product rotation, lot control, and cycle counts for high-volume fulfillment with high accuracy
All of your B2B and B2C fulfillment under one roof
At every step, Packair takes extra care to ensure the integrity of each product, including its packaging
Take advantage of Packair Customs Brokers on your import and customs clearance needs, and of Packair Airfreight on your domestic and international export needs
The Premier Los Angeles Pick and Pack Services Available, Guaranteed!
Warehousing Los Angeles
Packair's inventory management, Los Angeles fulfillment services, pick pack fulfillment distribution, and warehousing services in Los Angeles are hard to beat! With unlimited storage space, state-of-the-art technology and security, and the most efficient seamless software integration, Packair guarantees safe and secure storage for your valuable cargo. Packair's customer service is unmatched. Rest assured that your cargo is safe and secure under Packair's careful watch. For more details, call us now at (310) 337-9993 or fill out this form today!
Warehousing Services
Inventory Management
Warehousing, Storage, and Distribution
Inventory Management
Order Processing
Pick Pack Fulfillment Distribution
Full-service Fulfillment
Air, Ocean, Ground, Rail Transport
B2B and B2C, A-to-Z Services
Seamless Integration with Your Current Shopping Cart
Walmart, Sam's Club, Costco 3PL Services
Los Angeles Fulfillment Services
Pick Pack Fulfillment Distribution
We work hard to provide value to you with these services and more:
Full-service fulfillment services
Apparel fulfillment
Cross docking
Warehousing
Pick pack fulfillment distribution
Shipping
And many other additional services that can save you time and money
We want your business – we'll work hard to earn it and work harder to keep it!
We Interface with the Following Popular Shopping Carts
Overseas Container Services
We have the resources to receive containers from your overseas broker and get it moved from the dock, inventoried, and stored in our warehouse facilities quickly and efficiently. We can even handle the details of getting your merchandise through customs. Whether you are exporting or importing merchandise, we have the expertise and tools available to help you navigate the processes efficiently. We want to be your global fulfillment resource!
Cross Docking Services
We provide cross docking services to small to large businesses and other fulfillment firms as their sub-contractor. We can even pick up your overseas container after it has cleared customs. In our cross docking operation, we will break down your container and ship your orders out in a 24 hour period. We provide fast turn-around, cost efficient services, and careful order processing. If you are a fulfillment firm looking for a "service partner" to contract out your cross docking needs to, we can provide the flexible and fast turn around that you need. Contact us for more information.
Full Inventory Visibility From Any Screen
Efficient Supply Chain Management
Packair's industry leading inventory management software runs on the cloud, where our clients have full visibility and control from any screen. No need to email us for updates on your inventory. Packair's fulfillment services offers full inventory control from the convenience of even your mobile smartphone or tablet. Packair's technologically advanced systems sustain precise and accurate inventory of your products. Packair values our customers' time, so we make the supply chain management of your merchandise efficient and worry-free allowing you to focus on the marketing and selling of your products and merchandise.
Premium Warehouse Security
Packair takes security seriously. As a TSA approved CCSF (Certified Cargo Screening Facility), Packair is mandated by law to have the most up to date security technology in place to secure the cargo within Packair premises. Packair has standard 24 hour monitored security video cameras and 24 hour gated security alarm systems response with intrusion detection triggered by motion detectors. Packair has an internal high security area in our warehouse for the storage and processing of high dollar items for even more security. Packair has never had an internal or external theft problem since we opened for business in 1973.
Packair Offers Insurance Too
Packair advises that you properly insure your merchandise when we warehouse it for you with a separate policy. We also recommend that you consider and carry product liability insurance. If you need assistance procuring insurance for your merchandise, let us know we may be able to help you under our special umbrella policy for a fee.
Secure and Service Oriented
Warehousing, Inventory Management, Fulfillment, Distribution
Customer Care Guarantee: Dedicated customer service, tailored solutions, outstanding customer satisfaction, on time every time guaranteed!
Lower costs, errors, mistakes
More control, transparency, productivity, growth, and fulfilled brand promises
Flexible, tailored solutions to your exact warehousing needs
A-Z Shipping Services by a fully licensed and certified Domestic and International Freight Forwarder, U.S. Customs Broker, and TSA Certified Cargo Screening Facility (CCSF)
Local Transport and Freight Brokerage for LTL, Truckload, or small parcel
Value added services, to save you on time, money, and human resources so you can focus on your core business to power sustained growth and success